JOEL Buco and Robyn Spaeth finished first in their respective divisions in the long course category of the 6th Annual Saipan Unity Lions Club Bike Race on Sunday at Banzai Cliff.
Buco won the long course title for the third year in a row.
Departing from Banzai Cliff, bikers headed to the Mobil Tanapag turn off, then to the Million Gallon Landmark, Suicide Cliff and Bird Island Lookout before returning to the Banzai Cliff starting point .
Buco led the entire 33km race and crossed the finish line with a time of 01:08:04 followed by Ren Ren Gaviola at 01:08:25 and Mark Isip who clocked 01:09:30 .
"I did my best," Buco said. "I do this because cycling is my favorite hobby."
For the 48-year-old veteran biker, the toughest part of the course was the incline which tested the riders' strength.
The lady is a champion
In the women's division, Robyn Spaeth clinched the title more than 30 seconds ahead of the competition, clocking 01:15:50.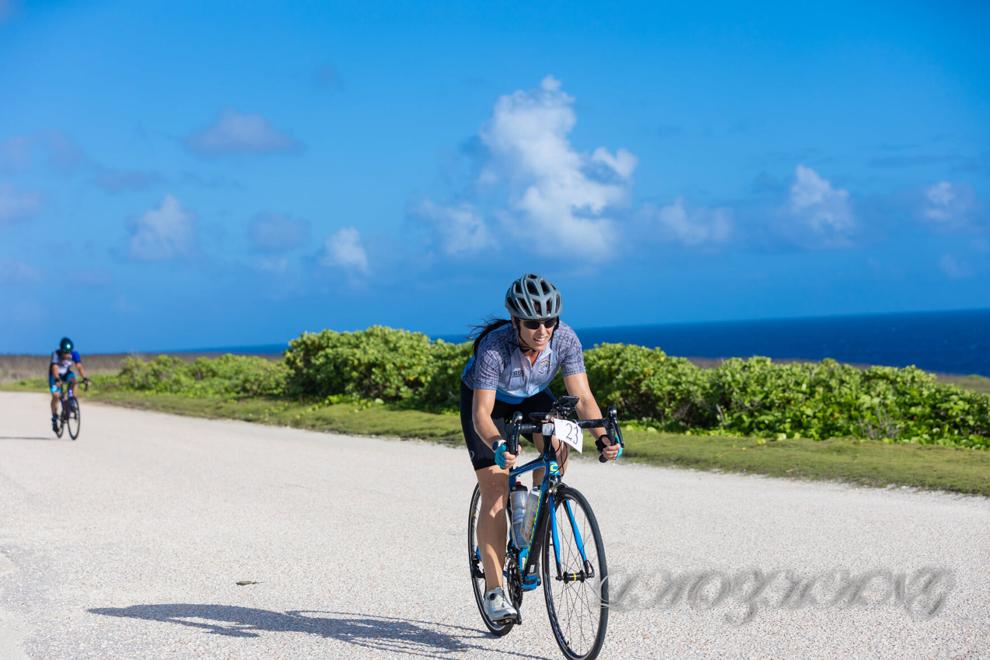 Ayano Braxton was second with a time of 01:16:26 while Heather Brook was third at 01:16:58.
Nap Dizon took center stage at the top of the Mountain Bike long course category. It was a tough race, but he managed to clear the course with a final time of 01:20:25.
Rolando Gacayan followed close behind to claim second place at 01:20:49 while Mike Hokage came in third with a time of 01:22:15.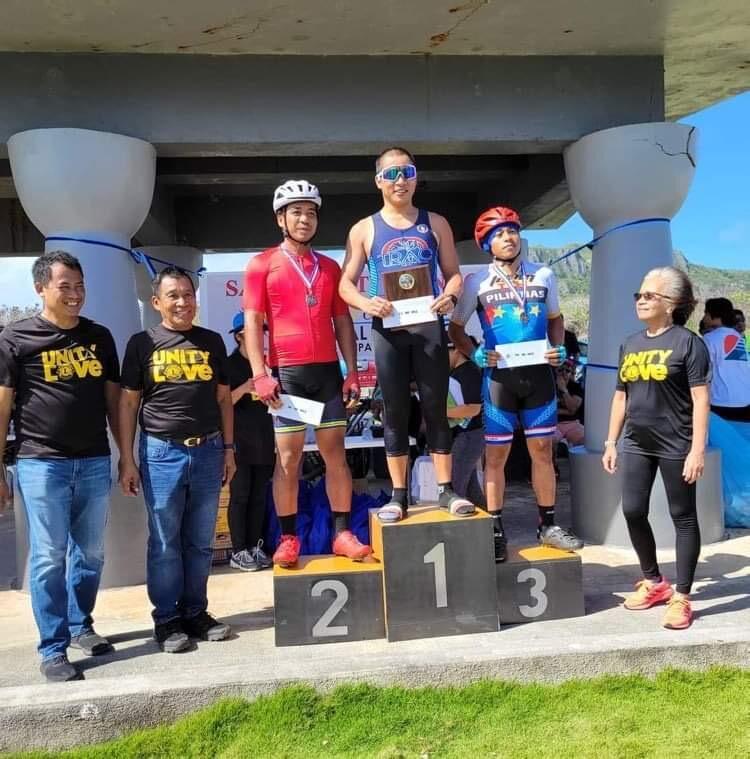 Dizon said winning made him feel young again. "I joined because I wanted to surprise the youngest. I wanted to show them that a veteran cyclist could still compete against new, stronger riders.
He added that the climb from the Bird Island lookout was the most difficult part of the route. "I felt the pain!" he said.
A total of 83 riders participated in this year's race as part of "Pedal for Health," a flagship event of the Saipan Unity Lions Club to promote cycling and a healthy lifestyle.
Proceeds from the event will go towards various community projects that are in line with the worldwide causes of Lions Clubs International.
The Saipan Unity Lions Club would like to thank its generous sponsors and the community for their continued support.